Joining the Lucy Cavendish Singers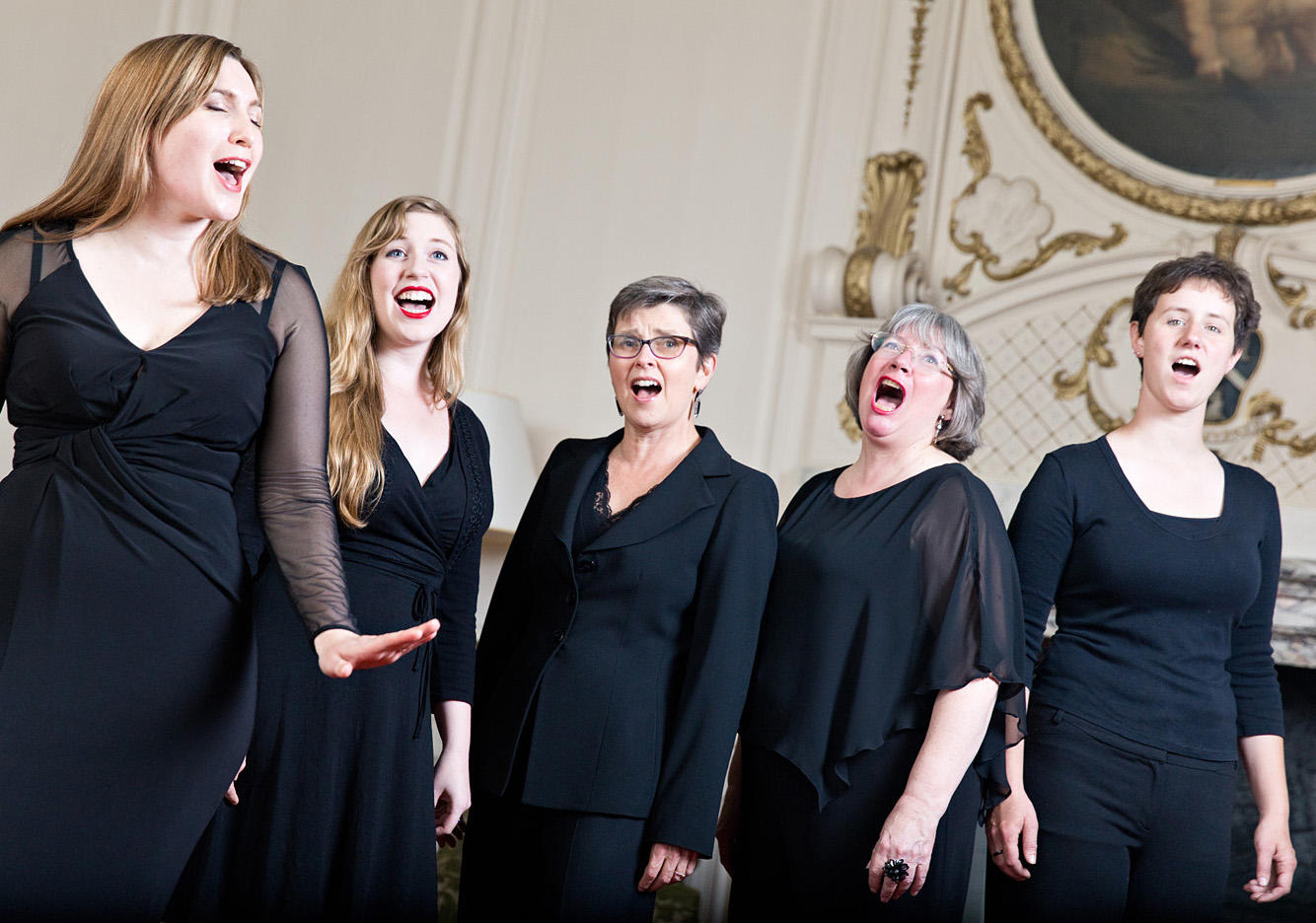 ---
The Lucy Cavendish Singers are currently looking for two sopranos to join the choir. Please contact the Director via email if you are interested in auditioning.
---
Membership of the Lucy Cavendish Singers is by audition only. Vacancies come up from time to time and women interested in joining are encouraged to get in touch. Singers do not have to be members of Lucy Cavendish College or of the university to join. The Director is looking for strong singers: a choir member must be capable of memorising music and of carrying a part on her own. She should also be open to a wide range of musical styles. For the right singer there are opportunities for solos and small ensembles. 
Rehearsals
Choir rehearsals are held in central Cambridge on Friday evenings, between 5.45 - 7.30pm. Rehearsals may begin a week or two before the start of the university term and continue after it ends, depending on performance engagements. Soloists and small groups usually rehearse immediately before or after the main choir.
Concert dates are agreed with choir members before they are booked. Members are expected to attend all scheduled rehearsals unless there are exceptional circumstances. Due to the fact that programmes are semi-choreographed and sung from memory, the final two rehearsals before a performance are of critical importance and singers must attend these in order to sing in the concert. 
To enquire about joining the choir, please email the Director Katharina Megli: 
katharina.megli@lucy-cav.cam.ac.uk
Photo: StillVision Photography
"I have been singing in choirs since the age of 15 - but never have I enjoyed choral singing as much as with the Lucy Cavendish Singers. Katharina has a unique gift for bringing out the best in every singer, nurturing their talents and choosing a repertoire that both showcases and challenges us. Taking part in a Lucy Singers concert feels like being inside a work of art co-created by the singers, musicians and director.  As a result, each of us feels involved, a valued part of a larger whole."  Meggie

 

"Being a part of the Singers has been one of the most fulfilling endeavours of my life. It challenges me musically and intellectually on a daily basis. The leadership is inspirational and the camaraderie that comes from singing with my colleagues is second to none."  Rachel